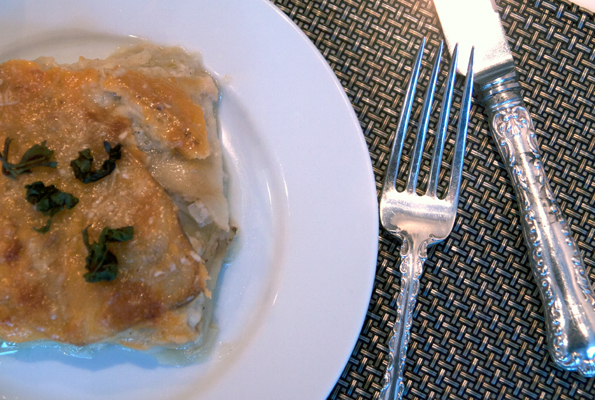 Comfort food at its best. Home made scalloped potatoes with a subtle oolong twist. And you have three Oolong's to choose from…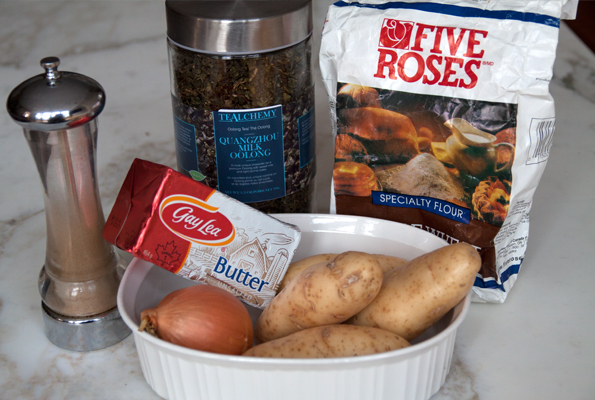 The secret ingredients.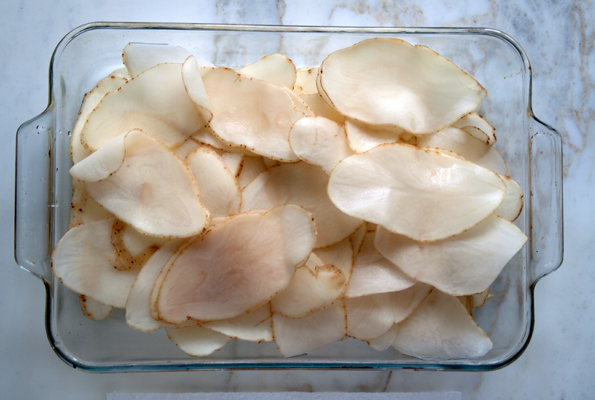 So Betty Crocker makes darn good scalloped potatoes, but I must say that these gave Betty a serious run for her money.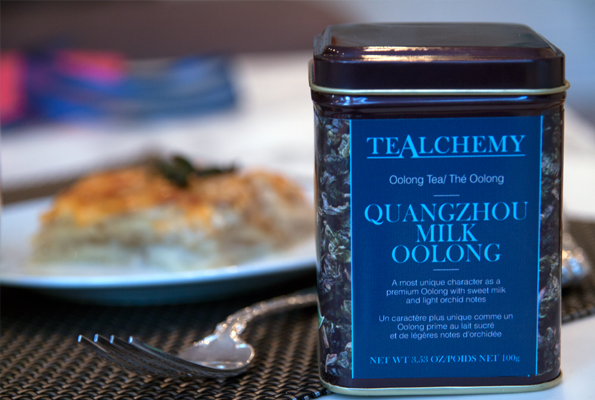 This recipe uses the following tea:
QUANGZHOU MILK OOLONG (visit the tea boutique)
In this recipe the cream sauce has a smooth milky oolong flavor that is made first so it does not separate during baking. For extra flavor sprinkle the top with grated parmesan, shredded Cheddar cheese or buttered bread crumbs after 45 minutes of baking.
Quangzhou Milky Oolong Scalloped Potatoes
Yields: 8 servings
6 potatoes (about 2 lb/1kg total)
1/3 finely chopped onions
Sauce:
6 tbsp butter
6 tbsp all-purpose flour (or other flour substitutes, spelt, rice flour)
3 tsp salt
1 tsp pepper
5 3/4 cups milk (we used coconut milk)
10 tsp Quangzhou Milk Oolong
Pour milk into saucepan and heat to just a boil.  Do not let the milk burn so as soon as it starts to boil turn temperate down to medium. Add 10 tsp of our Milky Oolong and let steep over medium heat for 3-4 minutes or until the leave have fully opened. Do not let tea come to a boil. Remove from heat, let cool for 2 minutes then strain off the used tea leaves.
Sauce: In saucepan, melt butter over medium heat. Add flour, salt and pepper: cook, stirring, for 1 minute. Gradually stir in oolong milk; cook, stirring constantly, for about 5 minutes or until boiling and thickened. Set aside.
Peel and thinly slice potatoes; arrange a layer of potatoes in greased 8-inch square baking dish or 8-cup casserole. Pour a thin layer of the sauce over potatoes; sprinkle with the onions. Repeat layering until pan is full but leave room for cheeses. Cover and bake in 350F (180C) oven for 45 minutes.
Uncover, add cheese to the top and bake for another 30 minutes or until potatoes are tender and top is lightly browned.
Let stand for 5 minutes before serving.
Tea Used in This Recipe:
Visit the Tea Boutique by clicking on the tea below
Tea Suggested for This Recipe: