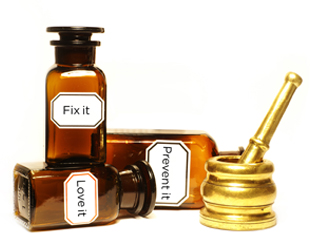 To us, tea is the Elixir of life, and based on the alchemist principles of precise combination, wehave created our very own line of wellness teas. These teas, the Elixirs, are blends of precisely chosen ingredients that target most common ailments. We have collaborated with herbalists, naturopaths, regulatory consultants and other wellness professionals to create a line of teas that is both functional and flavorful.
Drinking tea increases daily fluid intake, helps to maintain a healthy, active metabolism and circulatory system, acts as an antiviral, contributes to oral health by inhibiting bacterial plaque, acts as an anti-inflammatory, and is a rich source of vitamins. In this section, you will learn all about the essential teas and herbs we have used to create our Elixirs, including their origin, their medicinal benefits, and their overall effect on your vitality and wellbeing.
In line with our commitment to natural health, our Elixirs are entirely organic, contain no additives or artificial sweeteners, and when consumed without the addition of sugar or dairy, contain no calories.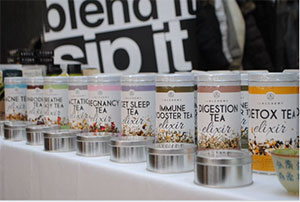 Please note: Herbs, similar to teas, have flavor profiles worth noting and understanding. Traditionally herbs such as bark or root don't taste so good on their own so we have complimented that bitterness with peppermint, spearmint, dried fruit or natural flavors. In some cases, we recommend adding natural sweeteners/flavor enhancers such as honey, agave syrup, rooibos syrup, stevia, or even a squeeze of lemon to enhance the sensory experience.
Steeping certain herbs may take a longer brewing time then your traditional tea so please read instructions carefully to get the full benefit of the brew.
Click here to read more about our ingredients.
Elixirs
TeALCHMEMY currently offers 5 elixirs.
IMPORTANT
Before using any herb you are unfamiliar with, find out its medicinal properties. Research it thoroughly and/or consult with an appropriately qualified practitioner or expert. Please note that we do not endorse any of these organizations or literature readings, but rather intend to provide you with a place to start in your exploration of the power of plants.
If you are pregnant, taking drugs, either over-the-counter or prescription, or have any medical conditions, we advise that you consult your physician before consuming herbal remedies. Drug/herb interactions and possibly dangerous side effects have been reported.
These statements have not been evaluated by Health Canada.